AIS live ship tracking data on Reuters showed the Liberian-registered tanker Equator, which can carry up to 1 million barrels of oil, had arrived at Marsa el Hariga port.
"It appears to be in ballast with no cargo," a shipping source said, referring to the depth of a vessel in the water which gives an indication of whether it is loaded.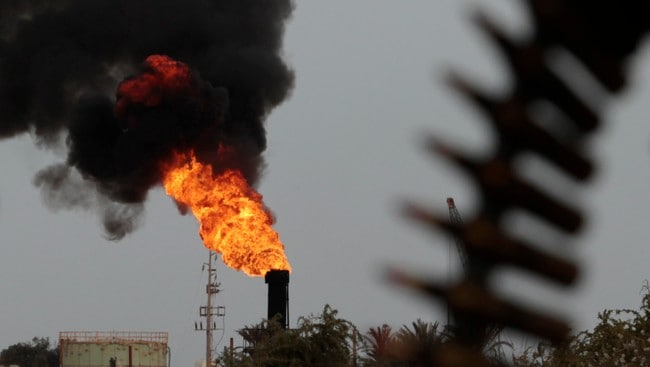 An official with the vessel's Greek operators, Dynacom Tankers Management Ltd, declined to give details on the tanker."There is nothing I can tell you right now on this issue," he told Reuters.
The expected shipment will be the first in weeks since an uprising against Muammar Gaddafi halted exports, although it was unclear who had hired the vessel or its ultimate destination.
Trade sources said the buyer would likely keep a low profile given sanctions still in place against Libya and heavy fighting.


The rebel-led government said it had concluded a deal with Qatar to market crude oil and had discussed plans with a U.N. envoy to exempt its oil exports from sanctions that have been imposed on Gaddafi entities.
Italian oil and gas group Eni has contacted rebels in Benghazi about energy cooperation, moving to protect its role as Libya's top foreign oil operator.

"A sustainable source of income from oil exports will send a strong signal that the opposition is there to stay and only can grow as it tries to bring more and more crude exports onstream," said IHS Energy senior analyst Samuel Ciszuk.

"(Eni's) official inception of ties with the rebels indicates that the company at least is starting to hedge its bets."